Skip over navigation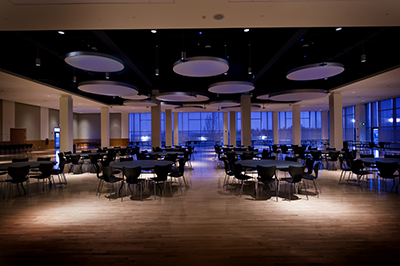 M.G. Carey Senior Ballroom
Floor to ceiling windows overlook Martin Stadium and the rolling hills of the Palouse. With elegant yet durable wood floors, the open space allows for creative event planning.
Outdoor balcony
Customizable lighting
Common events: receptions, lunches, dinners, guest speakers, concerts, research exhibitions, dances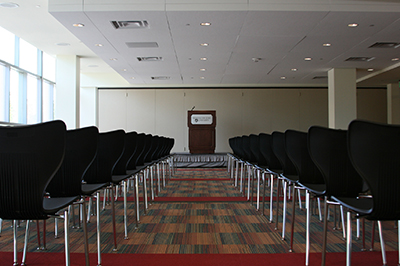 Junior Ballroom
The junior ballroom offers a more intimate meeting space, with carpeted floors and a view of Terrell Mall.
Modular room: can be divided into two rooms
Floor to ceiling windows
Common events: banquets, receptions, large meetings or breakout sessions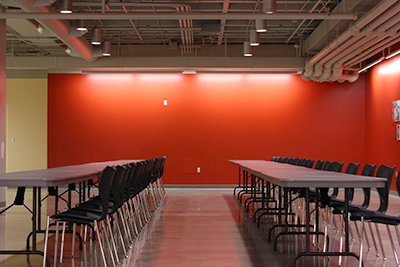 Butch's Den
Located on the lower level, Butch's Den is ideal for intimate gatherings. The décor also includes historic photos of Butch and WSU.
Located in quieter part of the building
Located next to the elevator
Common events: speakers, large meetings, luncheons and dinners, small dances, training sessions and workshops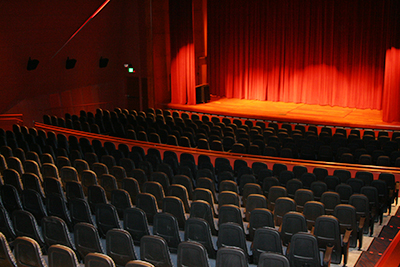 Auditorium
The auditorium's unique textured red walls and top-of-the-line acoustics block out the noise of campus. Offering a built-in digital projection system and theater-quality sound.
Comfortable theater-style seats
Tiered seating
Common events: speakers, acoustic concerts, movies, small scale performance
310 and 406
Natural light flows in through floor-to-ceiling windows, offering a warm, open meeting environment. The table arrangement allows for productive group collaboration.
Comfortable office chairs
Quieter location
Common events: general meetings, planning sessions, presentations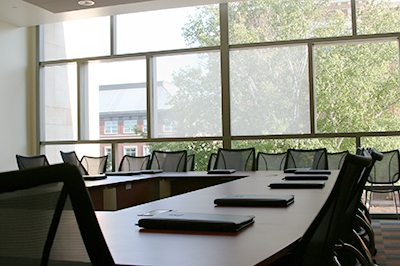 206 and 208
These intimate rooms encourage creative brainstorming. With built-in white boards and table setup conducive to group collaboration, these are ideal locations for meetings.
206 has vaulted ceilings
Natural light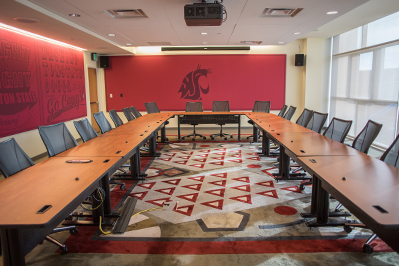 204 – Senate Room
The Senate Room is spacious and offers a great view of campus, making it ideal for professional meetings.
Overlooks Terrell Mall
Audience seating
Common events: board meetings, presentations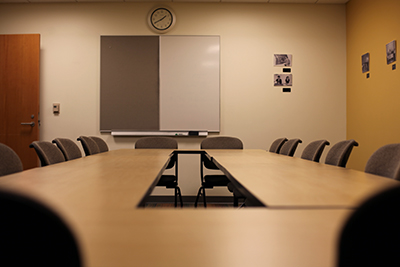 LL Meeting Rooms (37,38,39,43)
Located on the lower level, these rooms are designed for small, private meetings. They vary in size and offer different set up options.
Feature historical photos of WSU
Warm color schemes
Common events: small meetings, interviews, workshops and breakout sessions
Room 70-F
Located on the ground level in the Reunion seating area, this space is designed for small meetings or events where privacy isn't a concern. This space is only reservable after 5 p.m. and on weekends.
Flexible, pod-style seating

Presentation laptop or connection to your laptop available with prior request.

Common events: small meetings, interviews, workshops and breakout sessions