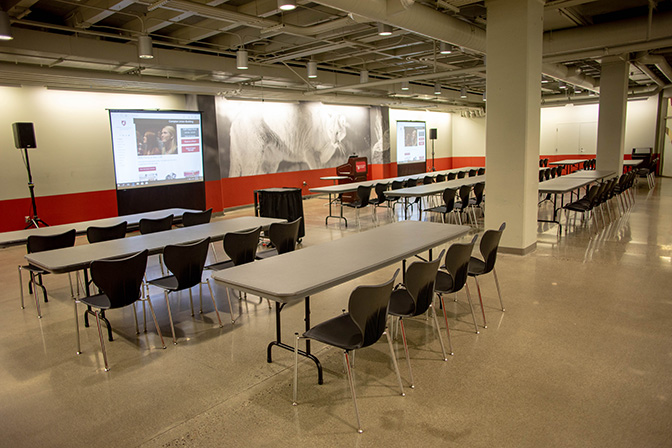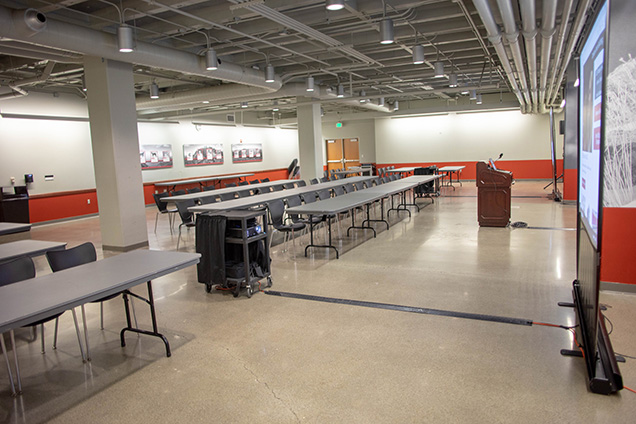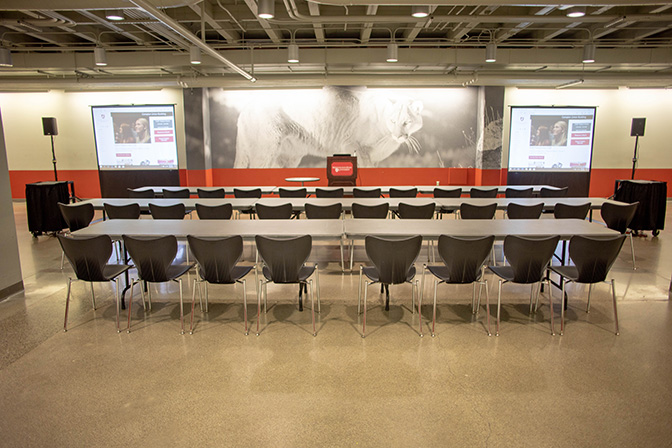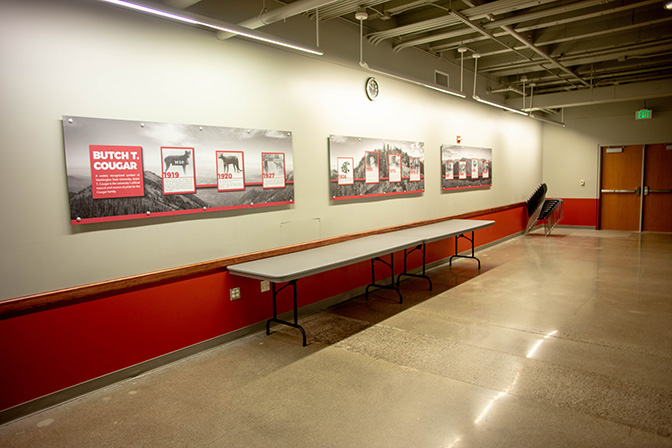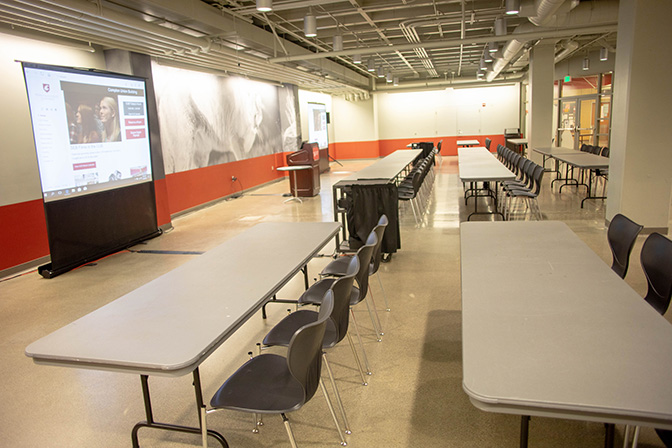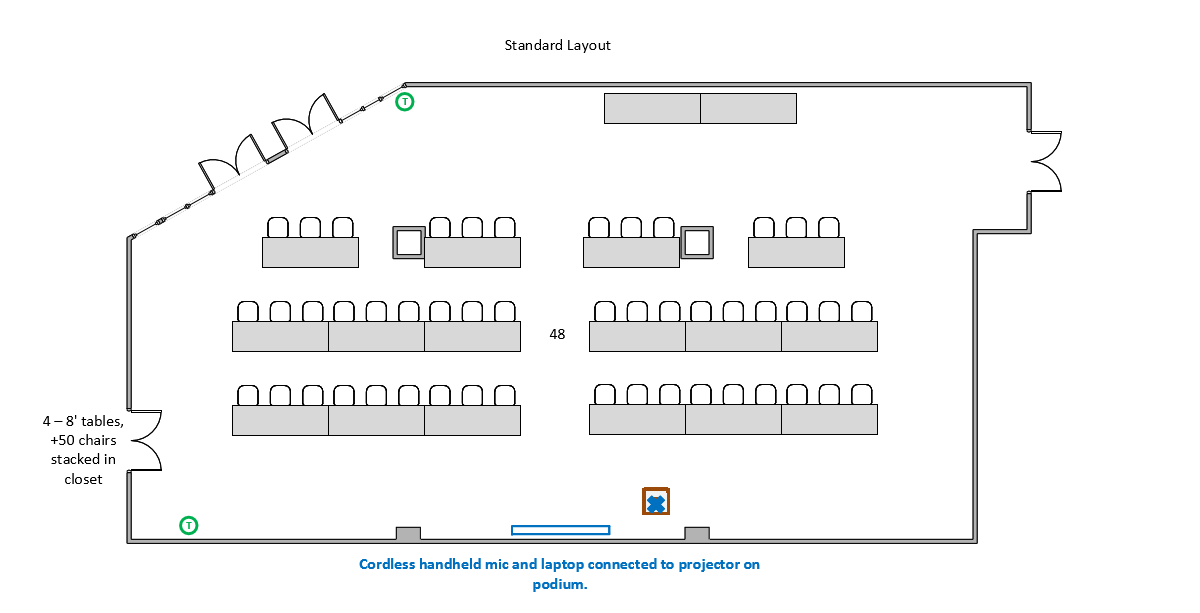 Features
ADA Compliant
Computers, On Request
Podium
Wireless microphone
Extra chairs
Layout Option: Conference | Maximum Capacity: 48
Located on the lower level of CUB in a quieter part of the building, next to the elevator. Décor includes historic photos of Butch and WSU.
This space has moveable folding tables and chairs and will be set in the default classroom layout. Users are welcome to rearrange the furniture during their reserved times but will need to make sure to reset it before the reservation ends (if the room must be reset by CUB staff or any additional A/V, extra fees could apply). The default classroom layout diagram is posted in the room.
Note:  If your event requires a setup different from the classroom layout, please contact scheduling@wsu.edu for special arrangements; additional fees may apply.
Reserve this Space