Skip over navigation
Features
Computers, On Request
Seating, Moveable
Banquet Seating @ Rounds
Capacity: 86
A popular layout for RSO dinners and departmental lunches for 50-100 people.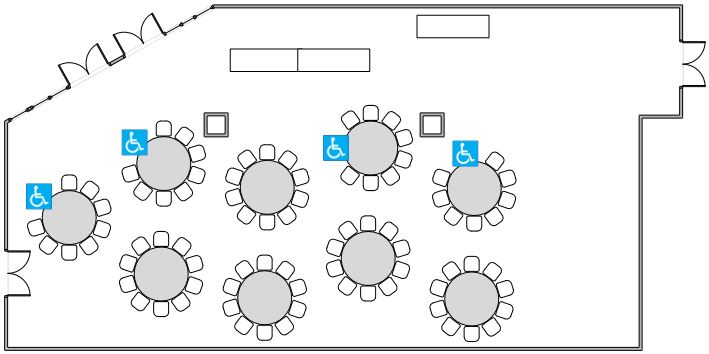 Banquet Seating @ Rectangles
Capacity: 132
Traditional rectangle banquet table seating for 132.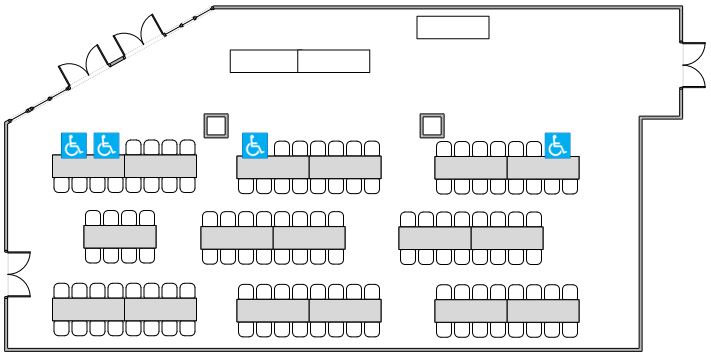 Expo Fair
Capacity: 14
Info fair arrangement for up to 14 tables. Smaller versions are often requested for various awareness week events.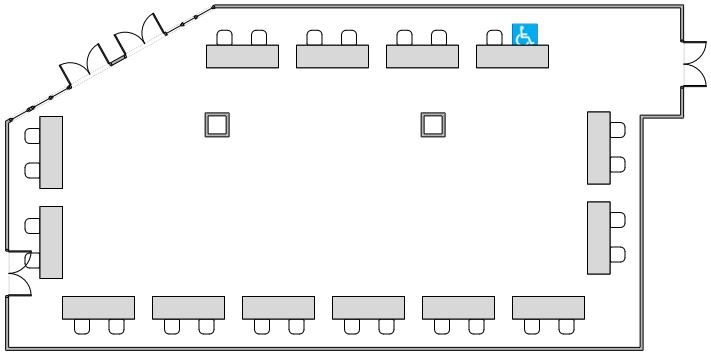 Empty
Capacity: 150
Open floor space for event rehearsals, demonstrations and brief gatherings.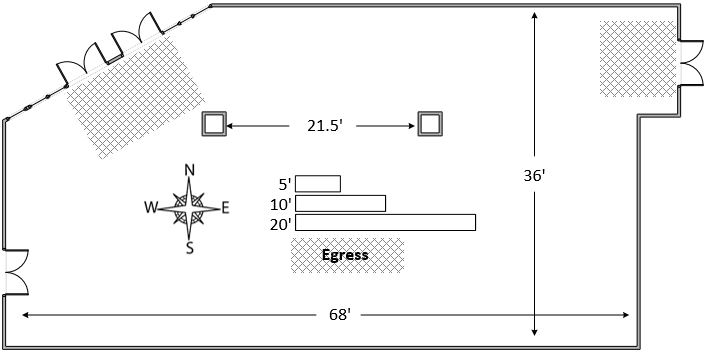 Rows Of Chairs
Capacity: 154
Theater seating for 154 works nicely for your guest speakers in this venue.